PARNELL SENIOR MANAGEMENT TEAM
---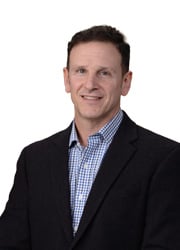 Dr. Pablo Lamberto, DVM – Senior Vice President and President of US Operations
Dr. Lamberto served previously as a Vice President Global Commercial and Marketing Operations for CattleEye, a global leader in cow behavior monitoring using Machine Vision and AI, consolidating the company leadership in the UK while expanding the footprint into the US market. He also previously served as a Senior Director, US Precision Livestock Farming and led the US Dairy & Equine Marketing Team – USA, for almost ten years at Zoetis; in this position his focus was supporting US Dairy producers and Veterinarians to progress with their businesses in a sustainable way for the long term.
Prior to this, Dr. Lamberto led the Regional Cattle & Equine Commercial Team for the Canadian and Latin America regions at Pfizer Animal Health (now Zoetis). In this role he was responsible for shaping the key strategies in the Regional Cattle and Equine Business, and supporting all markets in the region, running the Marketing, Commercial and Technical teams.
Before his Regional responsibilities Dr. Lamberto held positions at Pfizer Animal Health of increasing responsibility in Argentina, Brazil and Mexico, where he was Business Unit Director for Cattle, leading Sales, Marketing and Technical divisions.
In his 30-plus year career with CattleEye, Zoetis and Pfizer Animal Health, Dr. Lamberto has excelled in launching New Products, introducing CRM and Sales Management Systems, developing Strategic Brand Platforms, Price per Value Strategy, leading colleagues through Business Integrations and enhancing the use of Precision Livestock Farming Technology with dedicated ecosystems.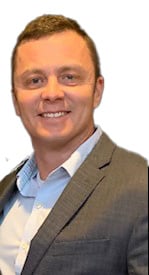 Mr. Justin Miller – Vice President of US Commercial Operations
Justin Miller served previously as a US Director of Precision Livestock for Datamars, a global data solutions company with a legacy in livestock solutions. He also served as North America Director of Sales for 4 years at Simcro Ltd (now Datamars); a New Zealand based company focusing on providing customized animal health delivery solutions to the pharmaceutical industry.
Prior to Datamars, Mr. Miller served as the Western US Regional Sales Manager for Cattle & Equine at Merial (now Boehringer Ingelheim). During his 12 years with Merial he was involved in various aspects of the livestock business. In this role he was responsible for leading a successful sales team and effectively executing marketing strategies in the western Region Cattle and Equine Business to achieve aggressive sales targets.
In his 20-year career with Datamars, Simcro and Merial Animal Health, Justin has focused on multiple segments of the business such as launching new innovative precision livestock technologies and managing a vast portfolio of pharmaceutical products to enhance profitability at the farm level.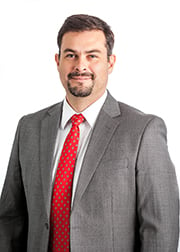 Mr. Leonardo Avendano – Senior Vice President, Manufacturing
Leonardo is the Vice President of Manufacturing based in Sydney, Australia responsible for managing global manufacturing operations including contract manufacturing.
Leo has extensive international experience in manufacturing. He began his career in the medical device sector in 1996 with Becton Dickinson, Mexico before moving to France for two years and then to the USA completing certification in Lean Manufacturing and Six Sigma. In 2004 Leo was promoted to Plant Director for one of Becton Dickinson's plants in Mexico, responsible for over 300 staff. In 2010 Leo immigrated to Sydney where he initially worked for Cochlear Ltd. in the Quality Leadership Team, and in 2012 he joined Parnell. Leo holds a Bachelor's degree in Science, majoring in Mechanical and Electrical Engineering from ITESM Mexico.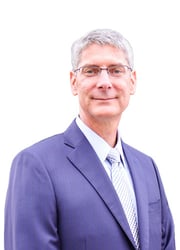 Dr. Joe Rosentel – Senior Vice President, R&D and Regulatory Affairs
Joe joined Parnell in 2021 as the Senior Vice President of R&D and Regulatory Affairs based in Littleton, CO, USA.
Joe has over 20 years of industry experience delivering innovative products to the veterinary profession. Joe started his Animal Health career with Merial, now Boehringer Ingelheim, as a field veterinarian working closely with the sales team and customers. He took that customer-focused knowledge into project leadership with Global R&D to lead the entire parasiticide portfolio. Joe led a team in the US and EU that focused on formulation, analytical, safety, toxicity, and clinical development with Dechra. He led the Global Development & Operations team of 131 at Zoetis R&D, delivering some of the most important new medications of today. Joe led supply chain, unregulated product development, and lobbying strategies for state VMAs, AVMA, and Congress at Pet Releaf. He has presented at national and international meetings, published peer-reviewed journal articles, and is an inventor on three issued patents.
In his spare time, Joe has served on the Board of Directors for the Atlanta Humane Society and the Humane Society of Greater Kansas City.
Joe has a Bachelor of Science, Master of Science, a Doctor of Veterinary Medicine, and a Doctor of Philosophy from the University of Florida.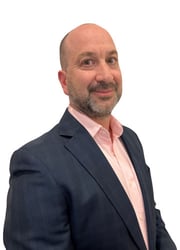 Mr. Mark Zeiderman – Senior Vice President, Finance
Mark joined Parnell in January 2022 as the Senior Vice President of Finance based in Sydney, Australia.
Mark Zeiderman is a Chartered Accountant with over 20 years' experience. Mark was the GM Finance at Network Ten from 2018 to 2020 and Corporate Finance Manager from 2014-2017. In these roles Mark was responsible for leadership of commercial and operational finance teams. Prior to this role Mark held a variety of senior finance roles at Network Ten and Eye Corp Media and commenced his career with KPMG.
As SVP Finance, Mark is responsible for the financial stewardship of the company, including the allocation of capital and resources, managing relationships and communication with all Finance stakeholders and for ensuring a strong and effective governance framework exists. Mark is also responsible for global Human Resources, Information Technology and Office Operations.