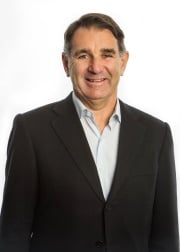 Dr. Alan Bell – Executive Chairman
Dr Alan Bell graduated in Veterinary Science in 1979 and, after early postings to mixed and livestock practice in rural and regional New South Wales, quickly entered equine practice to pursue a lifelong passion. In 1983 Alan moved to Sydney to open his own practice in the highly competitive Sydney racing scene.
At the age of 30 in 1986, Alan purchased Parnell from the retiring owner Dr Richard Boon. Over the next 20 years Alan grew Parnell exponentially, phasing out of equine veterinary practice and becoming a prominent thoroughbred horse trainer and breeder, and ultimately twice-champion racehorse owner of Australia. Latterly, Alan's career in thoroughbred administration and governance includes service as Vice-Chairman, and then Chairman, of Racing NSW, the statutory peak industry body in the major racing and breeding State of Australia.
In 2005 Alan resolved to expand Parnell from its regional origins in home markets and become a global pharma player with a focus on the U.S. market. Many notable milestones have since been achieved, including U.S. FDA approval to manufacture sterile injectables at the Alexandria facility in 2013. Alan is Executive Chairman of the Board and continues to work closely with the CEO and across the entire team to realise the Parnell vision.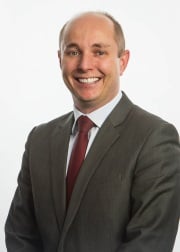 Mr. Brad McCarthy – Chief Executive Officer
Brad joined Parnell as CFO in January 2010, and in 2012 assumed the additional role of Chief Operating Officer of Parnell Manufacturing overseeing the successful FDA approval of Parnell's new manufacturing facility.
Brad commenced his career as one of the first employees to join Volkswagen Group Australia in the finance team. Brad then moved to London and commenced a six year stint at SIRVA Inc., the largest removals and relocation organisation in the world. As VP of Forecasting Planning and Analysis; Europe, Brad was responsible for 13 European countries with a turnover of $US350m. In 2007, Brad led SIRVA's divestment of its European operations, running multiple M&A transactions valued at over $US100m. Brad then became CFO of the SIRVA subsidiary Pickfords Removals and led the transition of the finance back-office from London to Kuala Lumpur.
Brad has an undergraduate degree in Science, majoring in Physiology and Pharmacology before completing degrees in Business Administration and Commerce as well as his CPA.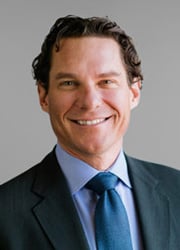 Mr. Doug Schillinger
Doug is a Managing Director with DW Healthcare Partners. His investment and transaction experience includes bio-analytical/immune-analytical service laboratories, institutional and specialty pharmacies, medical device manufacturers in the cardiac and orthopedic markets, physician practice management companies, elder care service providers and clinical research organizations.
Before joining DW Healthcare Partners, Doug worked for Bain & Company. While there, Doug led strategic due diligence efforts as part of Bain's Private Equity Group. Prior to joining Bain's Private Equity Group, Doug advised Bain's commercial clients in the consumer products and food service industries.
Doug also worked with Accenture (formerly Andersen Consulting), an international consulting firm focused on information technologies and process reengineering.
Doug was raised in Connecticut. He has received a Bachelors degree from Cornell University and an MBA with Distinction from Harvard Business School, and previously sat on the Harvard Business School Alumni Board of Directors.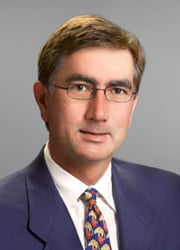 Mr. Jay Benear
Jay is a Founder and Managing Director of DW Healthcare Partners. He practiced medical oncology from 1984 – 2002. Jay worked as President at Cancer Care Associates as it grew from six to 42 doctors. Cancer Care Associates joined the US Oncology (NASDAQ:USON) network in 1995. Jay served in multiple roles at US Oncology as it grew from 90 doctors to over 800. He was on the Executive Committee, served as one of the first Medical Directors, was Vice Chairman of the Policy Board, served on the Executive Committee of the Pharmacy and Therapeutics Committee, and was Chairman of several pharmaceutical company research liaison boards.
Jay has also served on numerous American Society of Clinical Oncology boards, committees and panels, including the Strategic Planning Committee in 1996, the Clinical Practice Committee, and the Managed Care Committee. He chaired the Managed Care and Practice Improvement Symposium for three years.
Jay has served as a trustee or board member for the Leukemia Society of America, the American Cancer Society, and the Development Board for the Park City Hospital. Jay graduated from Rice University with a BA in Psychology in 1975. He completed medical school at Oklahoma University in 1979 and finished oncology training in 1984.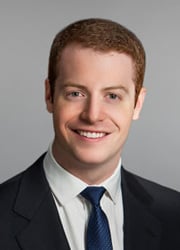 Mr. Eric Moore
Eric is currently a Principal at DW Healthcare Partners. Prior to rejoining DWHP in 2015, Eric worked in operations at sPower – a high-growth energy company. Before sPower, Eric was an Associate at DWHP and began his career in investment banking at Nomura. He currently serves on the Young Leaders Council of the Healthcare Private Equity Association.
Eric graduated with a BS from the University of Denver.