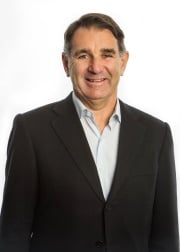 Dr. Alan Bell – Executive Chairman
Dr Alan Bell graduated in Veterinary Science in 1979 and, after early postings to mixed and livestock practice in rural and regional New South Wales, quickly entered equine practice to pursue a lifelong passion. In 1983 Alan moved to Sydney to open his own practice in the highly competitive Sydney racing scene.
At the age of 30 in 1986, Alan purchased Parnell from the retiring owner Dr Richard Boon. Over the next 20 years Alan grew Parnell exponentially, phasing out of equine veterinary practice and becoming a prominent thoroughbred horse trainer and breeder, and ultimately twice-champion racehorse owner of Australia. Latterly, Alan's career in thoroughbred administration and governance includes service as Vice-Chairman, and then Chairman, of Racing NSW, the statutory peak industry body in the major racing and breeding State of Australia.
In 2005 Alan resolved to expand Parnell from its regional origins in home markets and become a global pharma player with a focus on the U.S. market. Many notable milestones have since been achieved, including U.S. FDA approval to manufacture sterile injectables at the Alexandria facility in 2013. Alan is Executive Chairman of the Board and continues to work closely with the CEO and across the entire team to realise the Parnell vision.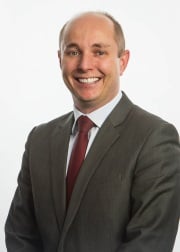 Mr. Brad McCarthy – Chief Executive Officer
Brad joined Parnell as CFO in January 2010, and in 2012 assumed the additional role of Chief Operating Officer of Parnell Manufacturing overseeing the successful FDA approval of Parnell's new manufacturing facility.
Brad commenced his career as one of the first employees to join Volkswagen Group Australia in the finance team. Brad then moved to London and commenced a six year stint at SIRVA Inc., the largest removals and relocation organisation in the world. As VP of Forecasting Planning and Analysis; Europe, Brad was responsible for 13 European countries with a turnover of $US350m. In 2007, Brad led SIRVA's divestment of its European operations, running multiple M&A transactions valued at over $US100m. Brad then became CFO of the SIRVA subsidiary Pickfords Removals and led the transition of the finance back-office from London to Kuala Lumpur.
Brad has an undergraduate degree in Science, majoring in Physiology and Pharmacology before completing degrees in Business Administration and Commerce as well as his CPA.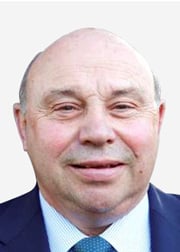 Mr. Tony G Hartnell AM – Independent Director
Tony joined Parnell as an Independent Director in January 2018 bringing impeccable credentials in business success, enterprise financing and good governance, and unique expertise in corporate law and regulation. Mr. Hartnell brings a wealth of knowledge and experience, having chaired five publicly listed companies including BT Global Asset Management Ltd, Television & Media Services Ltd and Chiquita Brands South Pacific Ltd. His distinguished career also includes his service as the Inaugural Chairman of the Australian Securities Commission and Chairman of the National Companies and Securities Commission.
Mr. Hartnell began his legal career in government, rising rapidly to Deputy Secretary, Department of Business and Consumer Affairs, and then moved to private practice as a corporate and commercial lawyer as a partner at Allen Allen & Hemsley and a partner and co-founder of Atanaskovic Hartnell. In that time Mr. Hartnell also served on numerous governmental advisory bodies in the fields of trade, telecommunications and corporate regulation.
Mr. Hartnell was awarded Member in the Order of Australia (AM), and subsequently the Centenary Medal, in recognition of his achievements in structuring and chairing the peak bodies for corporate regulation in Australia.
Mr. Hartnell holds a BEc, LLB (Hons) from ANU and LLM (Highest Hons) from George Washington University.