DUAL JOINT CARE - MAXIMISING ATHLETIC PERFORMANCE
Joint disease affects the ability of horses to train at the required intensity to reach their athletic potential and can result in the enforced retirement of talented racehorses of all ages.
Furthermore, joint disease identified at survey radiographs can greatly reduce the value of promising yearlings, often preventing them from going to sale. Fortunately, Dual Joint Care can help equine athletes overcome these problems and allow them to achieve their one objective…winning.
Dual Joint Care is the powerful combination of ZYDAX® and GLYDE®.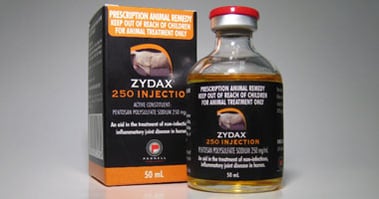 ZYDAX® is a disease modifying osteoarthritis drug (DMOAD) and is the leading innovation in osteoarthritis management.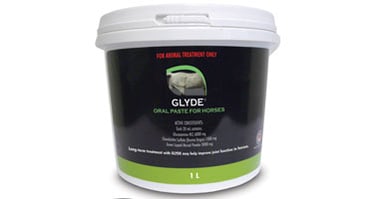 GLYDE® may be beneficial in overcoming the core deficits of OA. GLYDE contains a therapeutic dose of Chondroitin, Glucosamine and Green Lipped Mussel containing ETA. ETA may have a beneficial effect on cartilage metabolism by reducing the breakdown of cartilage by destructive enzymes.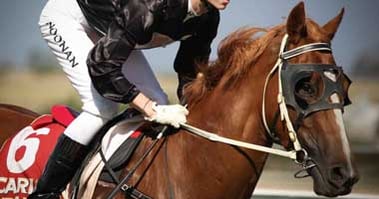 Parnell has produced a short video (in four languages) about maximizing performance in your elite equine athlete.